Some recent reports suggest that the severity of COVID-19 might be linked to the vitamin D levels of the patient. However, how much of this is true?
For a better understanding of how vitamin D may affect to this disease, it is important to know about its function in the human body. Vitamin D is essential for keeping a healthy immune system, since to a certain extent it is responsible for the regulation of our immune defence system's response to various infections.
How to get vitamin D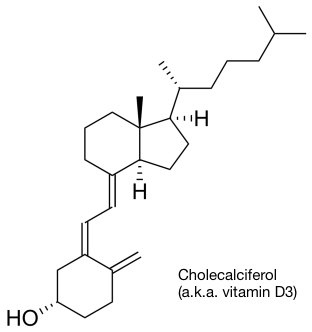 We get vitamin D from two main sources:
Dietary intake: vitamin D is found naturally in fishes such as tuna and salmon, liver, eggs, dairy products, and some fruits and vegetables like avocados and peas.
The sun, which is the major source of vitamin D for humans.
What is the link between vitamin D deficiency and COVID-19?
According to a study by researchers at Marqués de Valdecilla University Hospital in Santander, 80% of hospitalised patients showed a vitamin D deficiency, as well as high levels of ferritin and D-dimer, which are both causes for the hyperinflammatory state associated with COVID-19. It was also observed that these patients had a higher mortality rate and needed a longer hospitalization.
That's why vitamin D deficiency is associated with more severe cases of COVID-19.
Who should take vitamin D?
Considering the fact that, according to estimates by the journal Revista de osteoporosis y metabolismo mineral, 50% of Spanish population between ages 18-60 and more than 87% of Spanish people over 60 years old show a vitamin D deficiency, it can be said that getting vitamin D through supplements is really important for general population, specially now, when confinement measures have resulted in a lower sunlight exposure.
Is it safe to take vitamin D supplements?
Getting too much vitamin D can be harmful and toxic for your body.
High levels of this vitamin in your blood can cause a calcium accumulation, which may result in mild symptoms, osseous diseases or even death.
Despite this, vitamin D has a wide safety margin, and therefore it is difficult to reach levels of toxicity. In fact, it would take ingesting a significant amount of vitamin D supplements per day to do so.
How much vitamin D is recommended daily?
The recommended dose of vitamin D will be best determined on an individual basis, depending on the range of age and other personal circumstances. For this reason, it is important to consult with a health professional for advice.
The recommended intake of vitamin D for general population is about 600 IU per day for adults and children, and about 400 IU per day for toddlers between 7 and 11 months of age.
As you may already have realized, vitamin D can become a good ally in these times of pandemic.
If you need more information, you can leave your reply or come and visit us. Because now more than ever we want to be by your side.
Information Source: Official College of Pharmacists of Valladolid's Food Committee.